Editor's Note: Every community depends on the resources and support that nonprofits provide to people, whether physical, material, or emotional.
The Chronicle's ongoing series, Nonprofit Spotlight, profiles Citrus County's nonprofit agencies that exist to help improve the lives of everyone.
To have your nonprofit organization considered for a spotlight, here is the link to an online form you can fill out:
https://www.chronicleonline.com/site/forms/nonprofit_spotlight
•••
Before moving to Citrus County in 1976, the family resource center's executive director, Ginger West, and her family lived in Lakeland.
The children were young, and West and her late husband, John, wanted them to understand that not everyone had the same comforts as them. So every year they would go to the Polk County Department of Children and Families and get the name of a foster child to buy Christmas presents.
When the Wests arrived in Citrus County, they went to the local DCF office to do the same, but they didn't know what West was talking about.
The following year, they became foster parents and helped form the Foster Parents Association.
With the help of the community, this first year they provided Christmas gifts to 24 local foster children.
The following year they were 80.
Ginger West set up a table outside the old TG&Y store in Inverness and asked people to buy presents for these children.
Since then, his non-profit agency, Citrus County Family Resource Center, with the help of our generous community, provides Christmas gifts to more than 2,000 children each year.
However, the Family Resource Center does much more than that.
From the beginning
About 40 years ago, the group of adoptive parents to which the Wests belonged aimed to prevent the children from needing a foster family. This meant families had to be healthy and strong.
The group started offering parenting classes for people who wanted to be better parents.
"When the family unit stops functioning, it affects more than that family," he says on the FRC website. "The cost is more than any of us can afford. This cost is enormous in dollars and cents, but even more in lost potential in our children. We lose our children to drugs, alcohol, runaways, suicide, jail.
"None of the parents we see are intentionally ruining their children's chances of success. … We believe that most parents would raise their children well if they could know what to do.
They started with parenting classes and over the years added services and resources to help families survive their initial crisis, then gave them the tools and resources to get them to a place where they no longer need help from FRC.
In addition to parenting classes, FRC offers emergency food and clothing, "work clothes," household items, baby furniture and supplies, and more.
Plus, they help people register for services with other agencies, and they're really good at helping people get their birth certificates so they can get government IDs, said West.
No child left behind
Even as Christmas is months away, the Family Resource Center begins to prepare. They believe there should be gifts to open at Christmas for every child in Citrus County, no child is left behind.
They had started with gifts for the adoptive children, but then the social workers started calling saying, "We have a family that is not an adoptive family, but they have nothing. Could you include this family? »
Then the school guidance counselors started calling about the children and families they knew.
Last year, 2,079 children who had been referred by an agency or a school, received gifts for Christmas.
The gifts come from people in the community, and it takes hundreds of volunteers to process, sort, wrap, and do whatever it takes to get the gifts to the door and to the right kids, which includes making sure that strict "elven rules" are observed. equity and justice follow-up when there is more than one child in a family.
Connections
The Connections Outreach Center at 3848 E. Parsons Point in Hernando, is a place where homeless people can shower, wash their clothes, use the computer to look for a job or sign up for benefits.
Those who cannot afford to see a doctor and do not have insurance can receive free medical care at the center by appointment. In addition, meals are provided by local churches for lunch every day except Saturday.
"We're here to help them not need us," West said. "So we're asking four questions: What do you want for your life a year from now? What's stopping you from getting there? How can we help you overcome these obstacles? And what are you going to give back to the community?
"They're ready, but they never thought about it," she said.
Bike to work
The Family Resource Center donates about 100 bikes to people who need them for transportation, not recreation.
Sometimes that's the only thing stopping them from moving forward in their lives, West said.
The center welcomes donations of bicycles for adults – with wheels on them.
The need is great
West said the center has always been led by faith and the annual budget of about $190,000 is "funded by God."
"We receive no government funding and only an occasional local grant, and for 40 years we have never done any fundraising," she said. "We trust God to provide grace for donations from organizations and individuals, and He always provides."
She said that lately they are adding at least two new families who have never used their services before to their lists every day.
"It's 60 every month," she said. "We've never seen it like this before. Our USDA food supply is dwindling so we have to buy more (from the community food bank)…but God still provides.
The best seat in the house
If you ask Ginger West, she'll tell you she has the best job ever and the best seat in the house.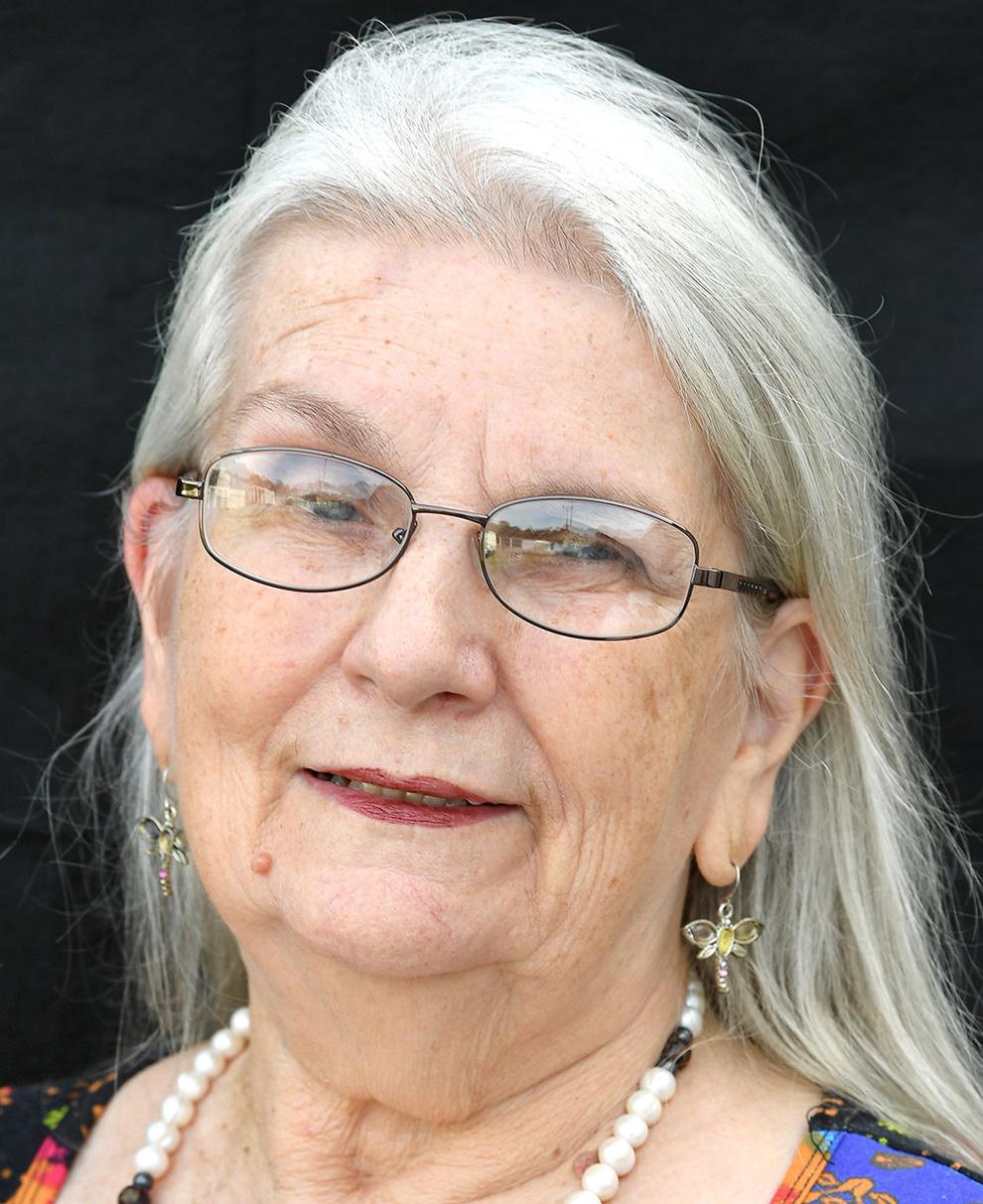 "Every person who walks in here comes out better than when they walked in, and we see that every day," she said. "We see families move from terrible conditions to a place where they no longer need us.
"And I see so many wonderful people in this community who are so generous and so caring and so loving," she said. "What motivates me? I believe that's what I'm supposed to do.
NEWS
The Family Resource Center is located at 3660 N. Carl G Rose Highway, Hernando.
Phone: 352-344-1001
Website: www.ccfrc.org