Previous

following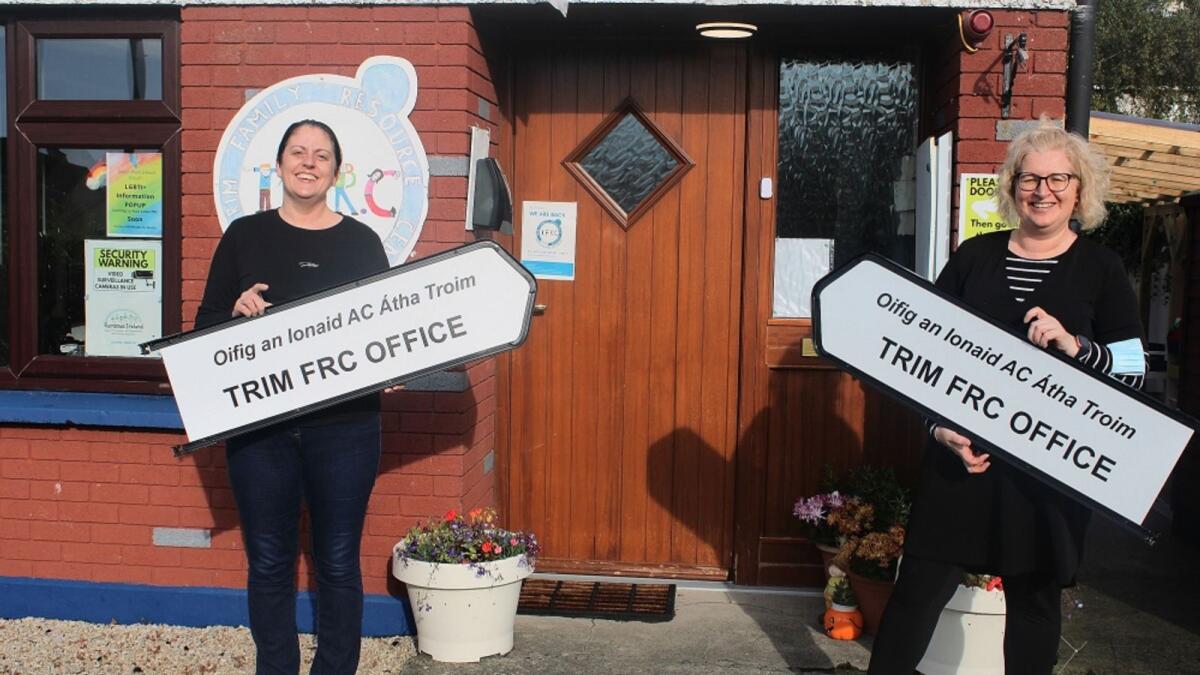 Trim Family Resource Center has received €50,000 funding from Meta (formerly Facebook) to improve its digital presence and the digital skills of staff members and the local community.
The grant will make a huge difference to the center and will enable the purchase of equipment and facilitate training for staff members and the wider community. The cash injection also recognizes the value of Trim FRC and its contribution to the South Meath community.
The donation will enable Trim FRC to improve its digital presence and the digital skills of staff members and community groups. Additional equipment and training will enable staff and volunteers to provide the necessary support to families, parents, migrants, children and young people, the elderly in the community and the unemployed.
Justyna Doherty, Trim FRC Coordinator, explained that this is particularly important as communities adapt to new lifestyles, where opportunities for social interaction are less common and where digital communication has gained prominence.
"Covid-19 has exposed Trim FRC's limited digital resources and staff digital communication skills. Over the past 18 months, our staff have worked extremely hard to connect with families, with limited training and using Limited technology equipment This donation from Meta will help our staff and volunteers improve their skills and build their confidence when connecting with families online.
It will also help raise awareness of our services locally and improve our online presence. We also aim to run digital skills groups for older members of the community so they can access online support, join online classes, and connect with family and friends online, which is increasingly important since the start of the pandemic. Meta's data center in Clonee has been part of the Meath community since they started development in 2016. Since then, Meta has invested in County Meath and its people through a number of initiatives.
Aoife Flynn, Meta Community Development Manager, said, "We strive to be a good partner in our data center communities and are heavily invested in the long-term vitality of Meath and its residents.
"We are proud to partner with the Trim Family Resource Center for the vital services they provide to the South Meath community. We were particularly impressed with their vision to use technology to connect more broadly with local families and seniors, and to increase digital skills in the community. »
Trim FRC is a local community development and family support project, one of four operating in the Meath/Louth area under the Tusla funded FRC programme.
Trim FRC is open to anyone in the community who needs advice, information or support. The project is run by volunteer community members who employ three people full time with funding from TUSLA.
The enthusiastic and committed team, which includes part-time staff funded through CE/TUS programs, works with the local community to bring new initiatives and to help foster an understanding of family and community development. The work done by Trim FRC is largely supported by local volunteers who dedicate their time, skills and energy to many initiatives.
Justyna said, "Trim FRC facilitates and empowers families and the community to identify their own needs, explore solutions and create successful partnerships between voluntary and statutory bodies at the community level.
"We do this by providing the services and groups that our community demands. The work is extensive and includes the development and delivery of women's development programs, health and wellness programs/workshops, Cula Bula youth group, Coder Dojo coding club, Failte Isteach – Conversational English, Strengthening Families Program, Parenting Programs, Rainbows Programs for Children Experiencing Loss or Grief, Drop in Family Support, Beacon Family Project, Level Up Project for Youth 16-24, Supports and Services for Individuals elderly, a low cost counseling service and play therapy and many community events, family events, trips and cups of tea.